GUIDE TO IMPORT AUDIO FILES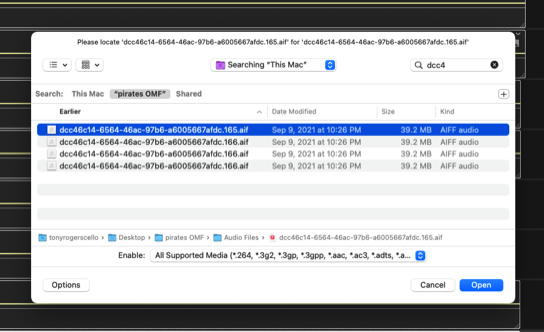 If you click Link Media that might skip a step, but you still need to tell the program where the files are by selecting the one it is asking you for. I clicked OK and went this other way.
Open Adobe Audition and then open the OMF file.
The file will open with errors...you just need to find the ONE file it is asking for, and then it should automatically remap all of them.
After clicking OK and opening them...they look like blank tracks I had to select all the audio tracks, then right mouse click on the selection and choose Link All Offline Media
LOCATE THE EXACT name of the file the computer is asking you to find.